It's that time of year - when you forget the pain of turning over new garden beds, weeding in 100+ degree heat and the constant fight against drought and bugs and can only dream of fresh vegetables only feet from your door.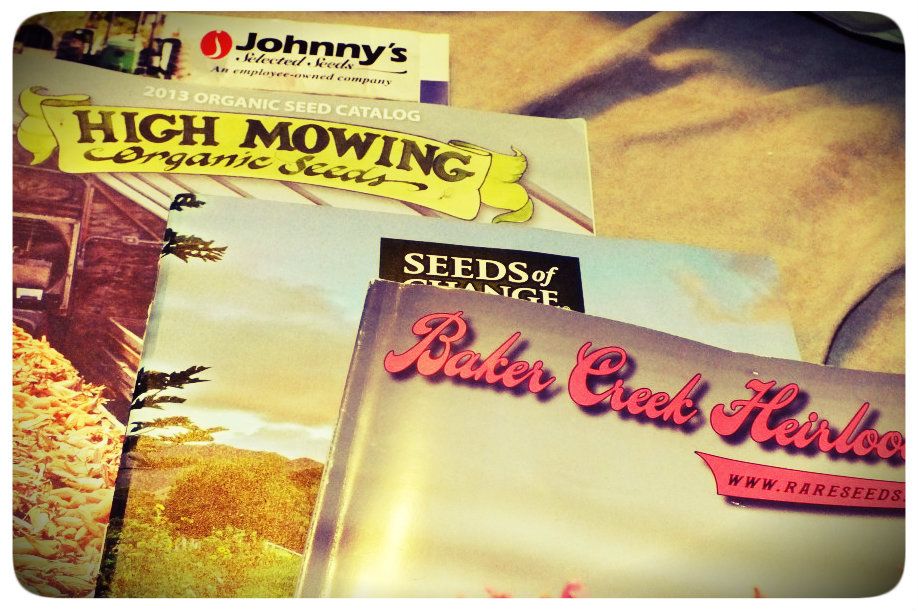 My seed catalogs started coming in the day after Christmas and I will admit to having done a happy dance in my driveway as a I cradled my "Baker Creek" catalog in my arms.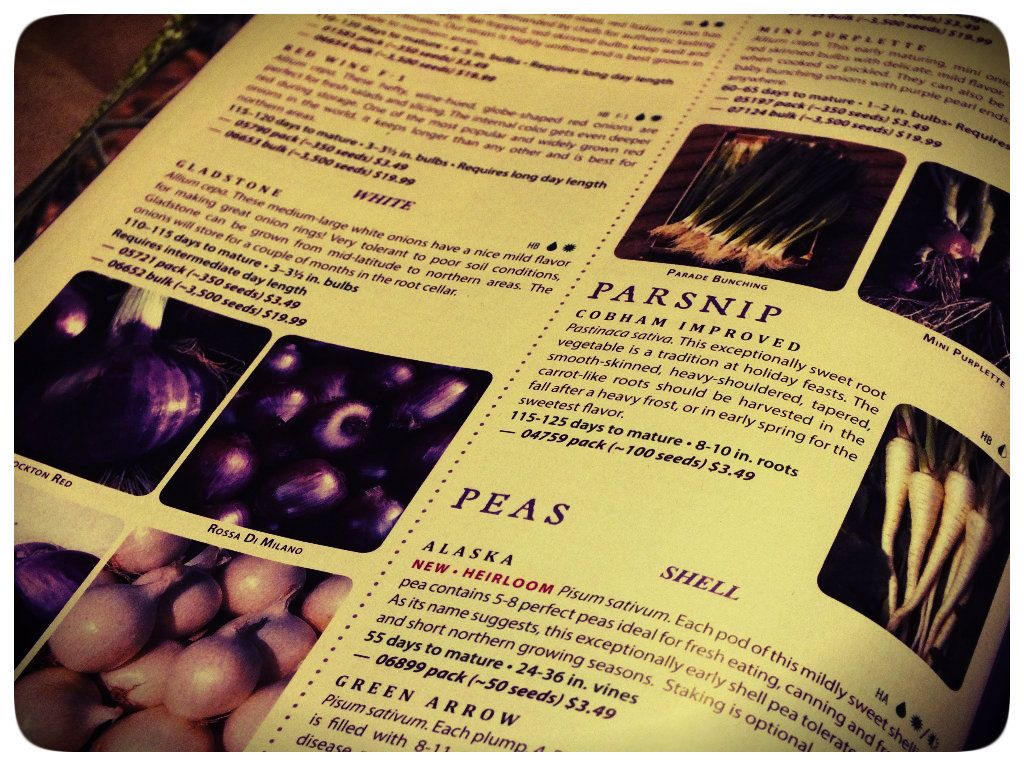 I always have to reign myself in around this time of year - I know that I have neither the time or space for the garden of my dreams, but it's getting there.
This will be our second summer in our home and there are already plans in the works for our little urban farm. We'll be putting up the first of our raised beds, a few more pots for tomatoes and maybe try our hands at a potato cage (or five). I'm crossing my fingers that my raspberry bushes survived the drought and the winter and hoping we get a little fruit this year and I'm planning on venturing into a little bit of edible landscaping with some strategically placed herbs and vegetables in the front of the house.
I'm itching for the farmers market to start up again as well, but until then I can peruse my catalogs and dream of warmer weather.
A few of the catalogs I'm currently enjoying are
High Mowing Organic Seeds
,
Seeds of Change
,
Baker Creek Heirloom Seeds
,
Johnny's Seeds
and my personal favorite -
Seed Savers Exchange
(which hasn't arrived yet ::sad face::)