First I want to say how much I appreciate, truly appreciate, every comment I have received on
yesterday's post.
It feels good to be out with my little secret. It is good to know that I'm not alone and it's good to know that I have connected with so many wonderful, supportive women through this little blog. I was truly blessed to have the support I did that got me thru it all and I hope one day to see similar available for all women. The experience change my heart and opinions so deeply and only for the better.
Things have been a little crazy around here - we are cutting molars I believe and cutting teeth never fails to make my little boy sick. So we've been homebound for the last few days watching lots of Elmo and having lots of cuddles. We're still fighting off the last of the fever, but we're on the up and up. Let me tell you that a slightly OCD (and I say that with love, but it's true) toddler who is in lots of pain and confused from fever is a handful as the clock near 1 a.m. - my "favorite" so far being his wanting to take a bath at midnight, but not wanting the water to run, but getting upset because there is no water in the tub (because he freaked out when I tried to fill the tub) and he insists that the bare tub is giving him "Owie feet".
Life is real. Life is still good.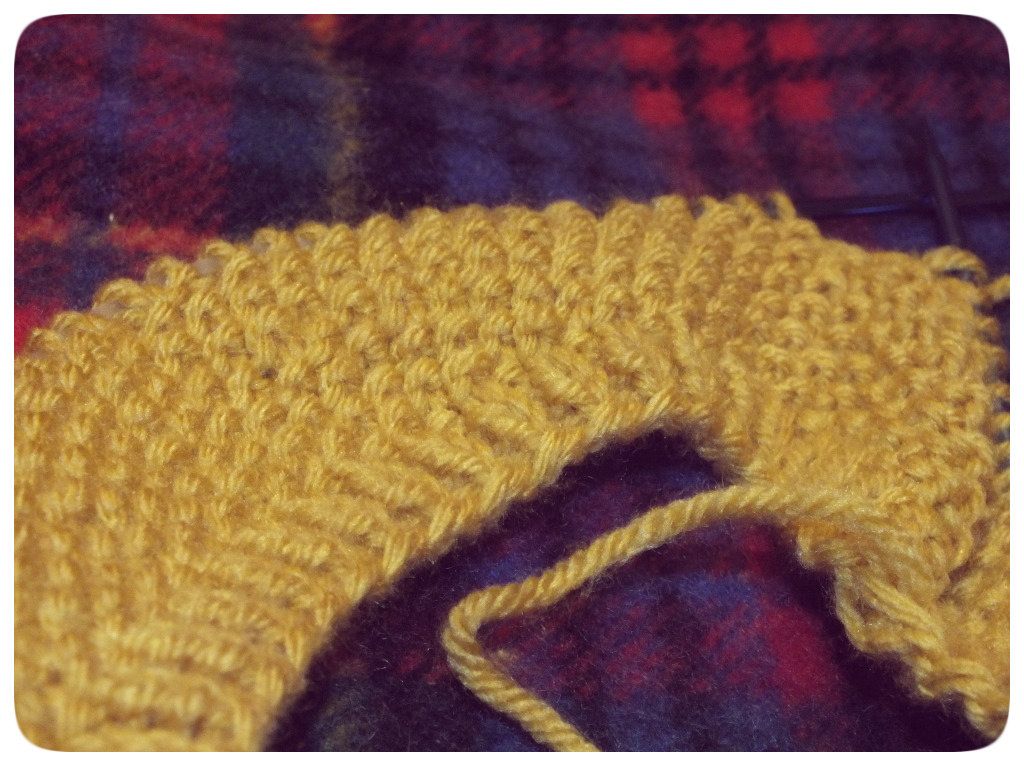 I've been coveting the seed stitch slouchy hats that seem to be worn by all my more fashionable friends and took a moment to cast on my own at the moment and it was just what was needed to get through a day of ad nauseum Elmo and confused, clingy toddler.
Here's hoping everyone's week has been a little better.
Linking up with
Nicole
and
Ginny.