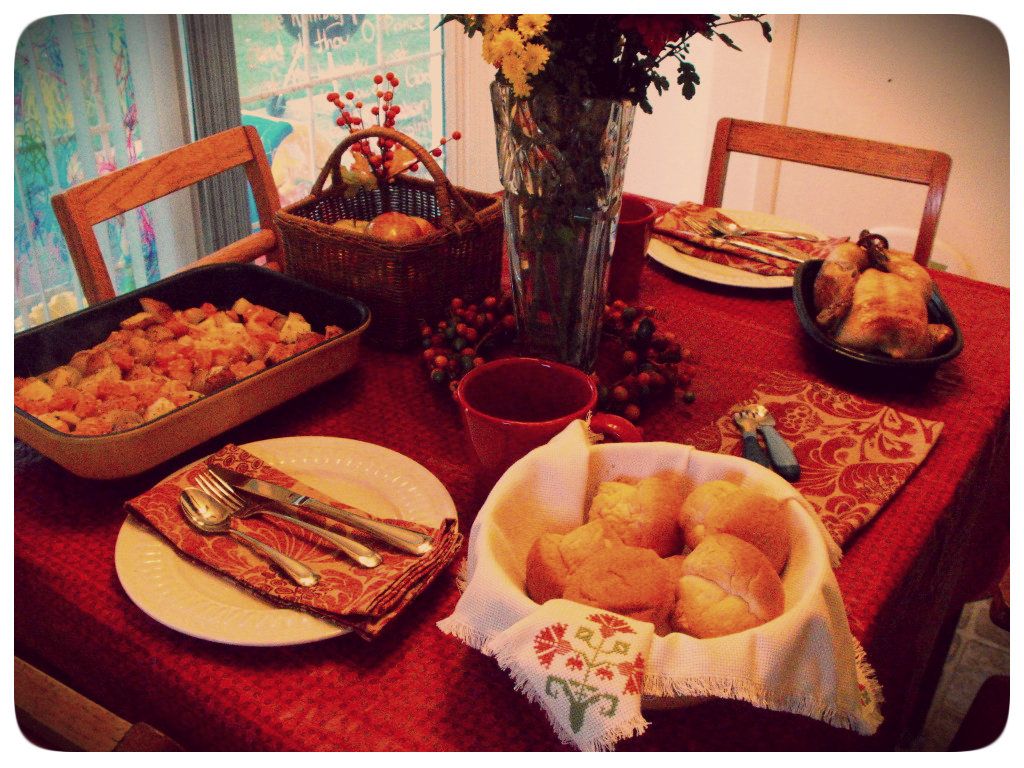 Michaelmas Dinner -
Chicken, Roast Potatoes, Onions & Carrots, Rolls and Cider from a local orchard.
In the background you can just see where I wrote out the Prayer to Saint Michael on our sliding door.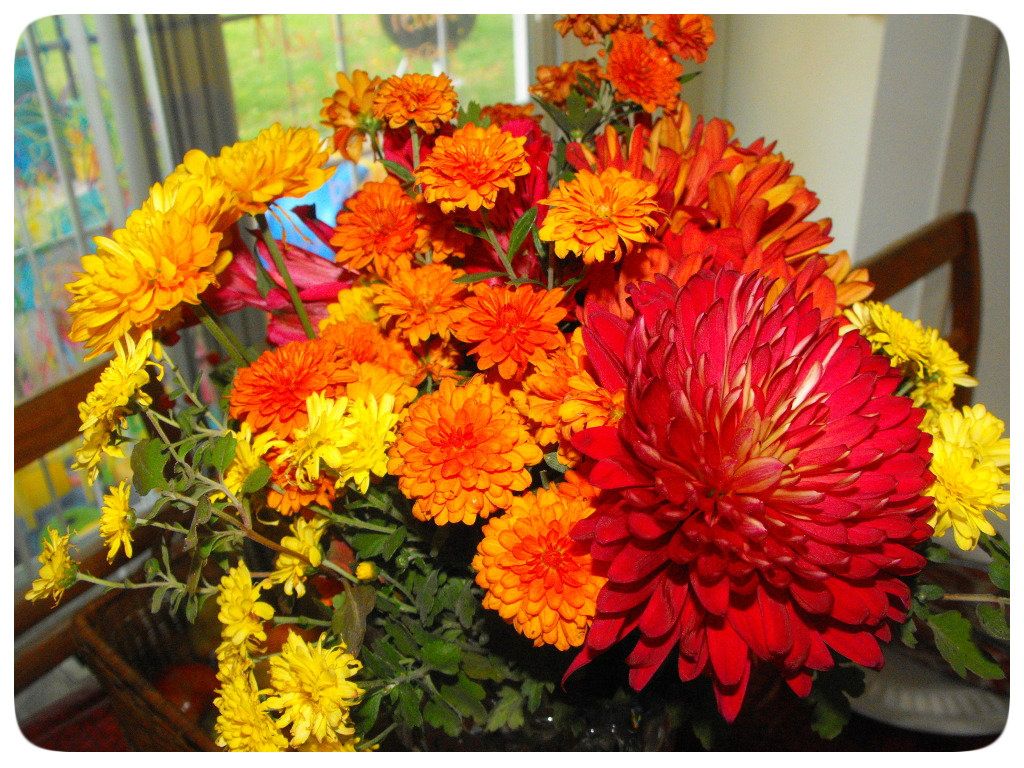 Michaelmas Flowers -
A basic bouquet from the grocery store and mums from our backyard
St. George and the Dragon -
A long read by toddler standards, but great book to read aloud.
Our Michaelmas Bonfire and the first use of our fireplace.
Blackberry Pastry Tarts -
the best decision of the night. Simple and delicious.
Michaelmas is over and done with for us (we celebrated a day early due to a wedding this weekend). I think this is the beginning of a great family tradition. The full thoughts are still forming in my head, but it was so strange and so good to celebrate a holiday that was not commercial in anyways. It was not about big family get-togethers or heaps of presents - rather just a night to say a special prayer, read a special book and make and share a good meal. While a part of me wishes there were Michaelmas activities to participate in around town or at least at our parish, it was such a unique experience to be celebrating this holiday on our own.
I have a lot of thoughts of things to incorporate for my children as they get older - the great part of these little holidays is the learning experience combined with something festive - but for now I'm quite full and content and our little bonfire has burned itself out.
We are officially ushered in to fall and I think I'm going to go pull on a pair of my handknit socks and get in a little reading under the small mountain of blankets on my bed.