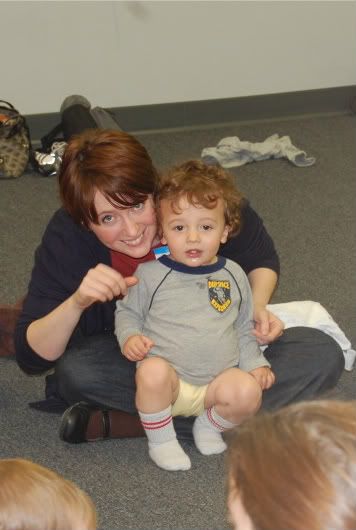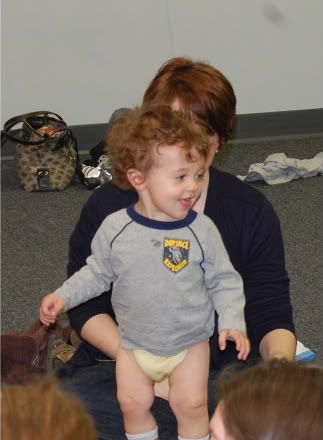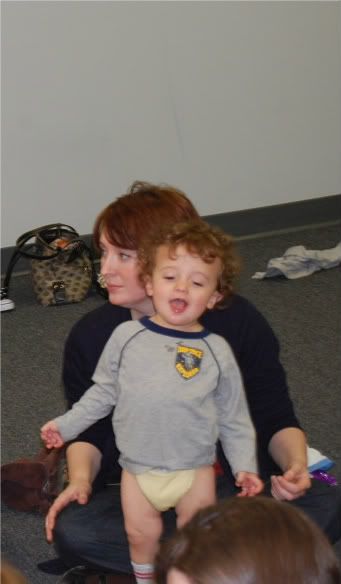 It was great fun - there were even goodie bags (the best was the small wet bag it came in!) and door prizes (I won the very last one, which was 10 flannel wipes!) and it was great to feel like I wasn't in the minority. Though I will admit, and maybe I'm too much of a snob, but it kind of reminded me why I don't do a lot of (read "any") mommy groups - when I walked in there were a couple of moms trying to one up each other on their Easter celebration - "We kept the toys to minimum" was interrupted with "Well my kids don't even know what an Easter basket is" ... sigh...
A few hours later the store had a bi-yearly consignment sale. I left with exactly what I was looking for. A large wet bag and a GroVia shell and two liners to try out over night (I hear they work well). I'm so glad there's a store like this in my area, but I wish it wasn't 30 minutes away. I know my town would welcome a real, down to earth "birth and baby" store that supports things like cloth diapers, breastfeeding and baby wearing (both retail and education!).
And just to share - my little guy snoozing from the ride to the store that the GCDC took place in.