We went outside after lunch and didn't come in until dinner.
Kids should get messy.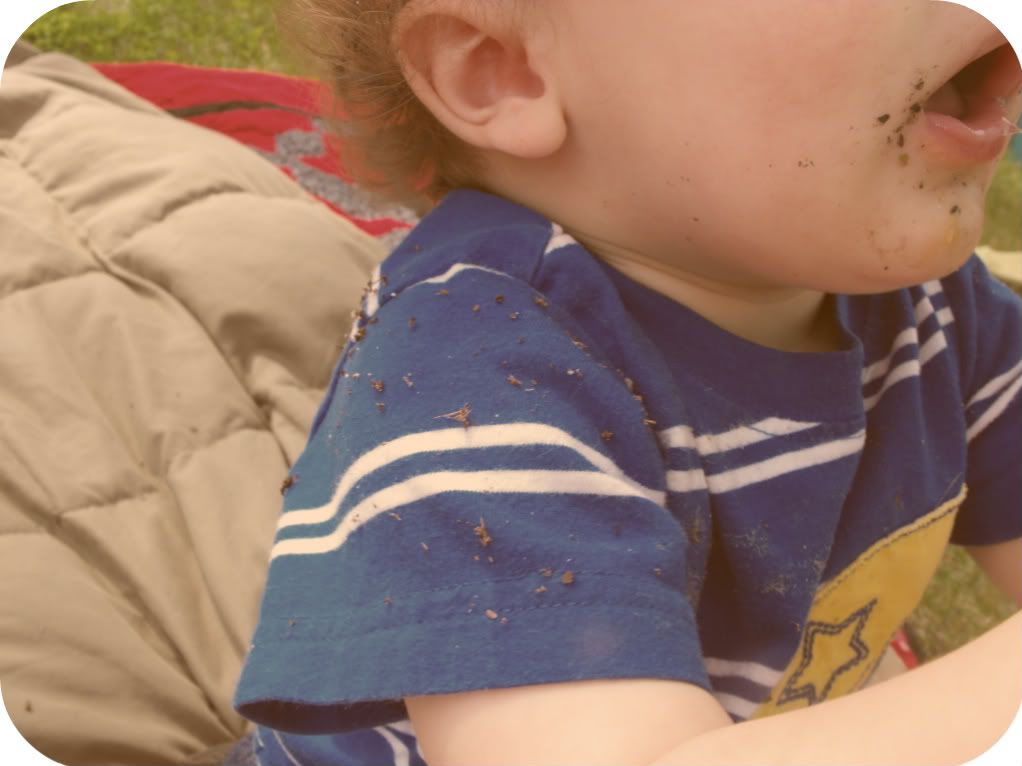 So much dirt.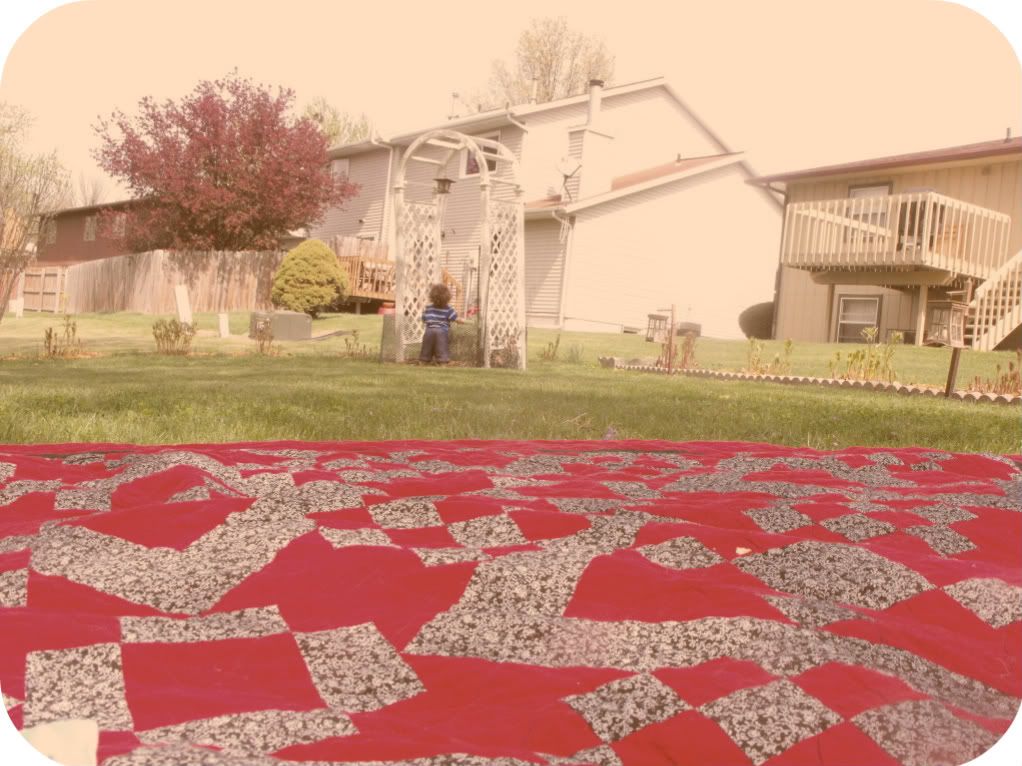 My helper.
Still plugging away at those Hermione socks and my helper only pulled out the needles once!
We've been eating up this strange warm April weather here. I hope it sticks around.