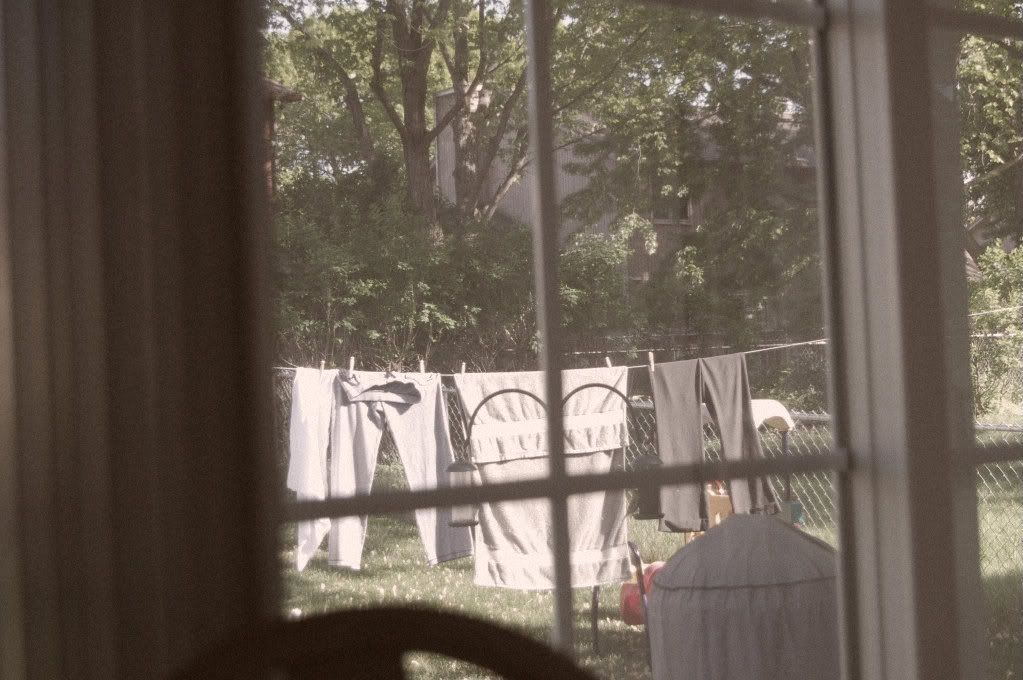 The Clothesline is up.
I really have been dreaming about this moment.
Both Ben and I have great memories of hanging out the laundry.
Mine is of my grandmothers long double line that was always, and is still, just a little too tall for me to reach without have to jump to grab the line (I have really grown since 7th grade).
What memories does a clothesline evoke for you?